Kerron "K" Stokes
Real Estate Advisor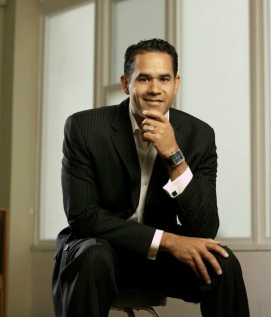 "Inspire, Equip & Train People to DO Great Things!" If you know "K", you understand that this is more than a moto, it is the way he views the world. As a Colorado native, K prides hims













---
Traci Kennedy
REALTOR®

As a transplant from Rhode Island, drawn to the beautiful mountains and active Colorado lifestyle, Traci has a full appreciation of the importance of making your house a HOME! For over 16 years Traci has called Colorado home and everyone who knows her is better for it. Traci cares deeply about people and seeing the very best for them. The minute you meet her you will see why she has always made everyone feel at ease. Her sincere smile, attentive nature and courageousness spirit is an asset she brings to the Resource Group. Oh..did we mention over 15 years' experience in several facets of the real estate industry? Can someone say, Triple Threat!














Read more

Business Foundation: Honesty, Hard Work, Pro-Active Communication & Outstanding Customer Service

Favorite part of the Biz: She enjoys applying her knowledge and experience to benefit her clients.

Stuff she does when not working on the Biz: In her spare time, Traci is a foodie who loves to travel, practicing yoga, spending time with her friends and family & listening to music.

Traci's "Why":

As a mother of two young boys she understands the importance of community and strives to maintain a balanced lifestyle.

Traci uses her relationship-driven mentality and strong network along with her energetic & trustworthy nature to assist clients in finding their dream homes. Whether you are considering buying a home, selling a home or both, she knows this area inside and out.

Specialty areas- Buying & Selling, Commercial Leasing & Relocation.


---
Gabrielle Stewart
REALTOR®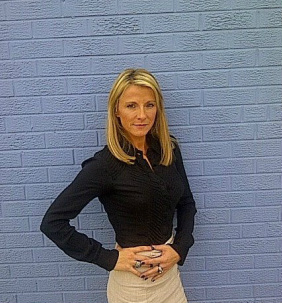 Born and bred in Ireland, Gabrielle's childhood was surrounded by the Developer/ Designer world. Being involved at a young age helped draw out her passion for innovative design and creative use of space and working in multiple countries around the world propelled her passion for new buildings, new cultures, and developing a keen understanding of people. Servicing clients for the last 20 years Gabrielle's unique connection with people is what helps her excel in Real Estate. Knowing what you want in your new home is the first step and often the hardest! Her ability to draw out your actual needs and wants makes the process of buying or selling as seamless and as efficient as possible. Communication is key with all her clients and she is with you every step of the way to ensure that your transaction is successful and enjoyable along the way.
READ MORE



Specialty areas- Buying & Selling, New construction, Land & Development & Relocation.


Gabrielle always knew she would not settle in Ireland. Since she was 18 she has jumped at the chance to live and work in different countries and has done so with a resourcefulness and energy that shines through in her work today. On school breaks Gabrielle could be found working at major sports & music events where her understanding and passion for networking began. Her first break came after graduating with BA Honors in International Business with Marketing when she landed a job assisting the launch of one of Canada's top selling beers. From there she has worked on many start-up, innovative niche brands both in sales and marketing which instilled in her the essence of hard work, dedication and success! An opportunity to help launch a private aviation brand in Colorado, she relocated from NYC and has firmly planted her roots in this beautiful state. With her growing family and passion for the Colorado lifestyle she has finally found her home and her passion now is to help others find their home too. In her free time Gabrielle is usually on the hunt for real estate opportunities with her husband who is an active developer in Denver or submerged in the Colorado outdoors with her family and two dogs!




---